Exceeding Expectations
Let our pioneering spirit and dynamism propel your proposition further
Synergies for Sustainable Solutions
With our global presence across multiple verticals we are poised to provide you with seamless end to end integrated solutions.
ACE IT TODAY with Aitken Spence
Positioned as a catalyst across multiple industries with our vast portfolio of logistics and freight services we are the partner of choice
Ready to Ship ?
Multiple value added
freight services
Explore our end-to-end services
Aitken Spence PLC is a blue-chip conglomerate with an indisputable repute as one of Sri Lanka's pioneering corporates, anchored to a heritage of excellence spanning over 150 years. The organisation was listed in the Colombo Stock Exchange since 1983. Aitken Spence is driven by a team of over 12,000 employees with a strong regional presence across 8 countries, namely, Sri Lanka, Maldives, Fiji, Mozambique, India, Oman, Myanmar and Bangladesh.

Aitken Spence has been a catalyst in the country's socioeconomic progress with pioneering ventures in key sectors of the economy with operations in 16 industries spanning in hotels, destination management, maritime, freight and logistics solutions, power generation, insurance, printing, plantations, apparel and other services.
Expanding our horizons and establishing a strong global presence
5654
Completed projects
over the past 5 years
6500
+
Monthly recurrent
clientele
4
International offices
in the Asian Region
Who we are
We are the freight forwarding arm of Aitken Spence PLC, a leading diversified blue-chip conglomerate with operations and own offices spanning multiple regions and continents.

Established in 1868, Aitken Spence celebrates over 150 years of pioneering excellence. Listed in the Colombo Stock Exchange since 1983, Aitken Spence is a responsible enterprise, and is recognized by Forbes Magazine as one of the most successful companies outside USA with sales under USD 1 billion, for 3 consecutive years. Aitken Spence is a pioneer signatory to the UN Global Compact since 2002.
With our own branch offices and global agent networks we facilitate international trade and logistics.
Getting ready to ship
Think Speed... Think Spence...!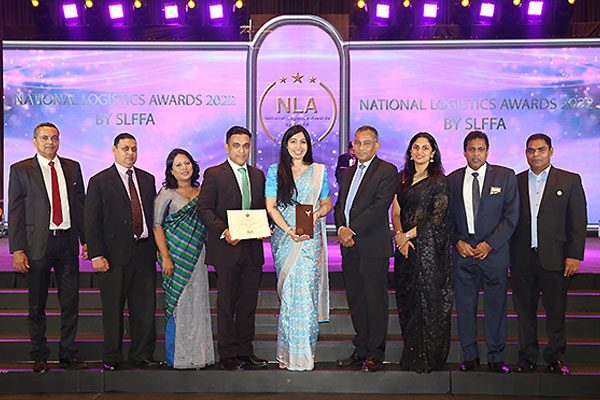 Ask the experts…!!!
We are happy to answer all your questions related to shipping
We work with some awesome brands, people organisations and NGOs
Contact us
Request a call back
Kindly fill up the form and submit, we will be get in touch with you within 24-48 hours.
looking for more help
Frequently asked questions and answers
The shipper can only do that if he still holds the original B/L's . If the consignee has the originals, the ship must release the cargo, plus if the shipper is delaying the delivery, those cost will be for his account. If the shipper stops delivery, why must the consignee pay the charges if the consignee has the documents of title
Our Latest News
What's going on in our blog?
Homepage