Document Archiving & Management
Ace Express provides document archiving and management services to companies faced with the limitations of storing, managing, and locating critical information among volumes of hard copy documents. The solution includes physical storage of your documents at one of our stores and a mechanism to digitize the records with a remote access facility for your data retrieval purpose.
Ace Express document archiving system provides a solution for off-site storage of hard copy documents and files in cartons with access to information stored within the archive. It offers security and confidence to you that all your important documents and information is held safely and can be retrieved as you need them.
Storage
Your records are housed in dedicated records centers, established for the purpose. Each site operates a strict security and access control policy, all our staff is fully trained in all aspects of document archiving as well as the requirements of data protection.
Retrieval
Retrieving hard copy items (cartons or files) couldn't be easier. Requests are received via our web ordering system and deliveries are arranged as required. Electronic records or copies of originals can be scanned and sent via fax or email when requested.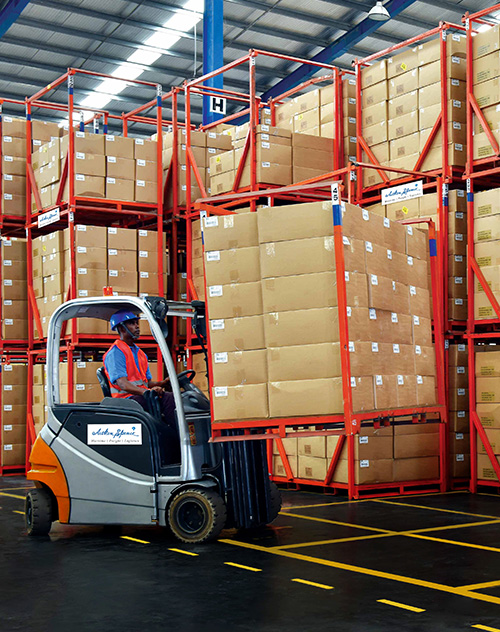 The digitization of records facilitate firms to lower cost and preserve important documents by archiving the documents in digital format and inter alia has the following benefits;
Ace Express provides a complete service through regular input of batched volumes of documents, or scanning individual documents on demand. Varying document sizes from business cards to contract documents (Legal/Letter or A4) can be captured in either color or monotone. Using high-speed scanning equipment and skilled staff, we image thousands of pages a day. Images are typically presented in PDF or PDF/A, but can also be output in JPEG, TIFF or BMP formats with output onto CD/DVD or hard drive or up load/FTP to the web.
Scanning, Indexing and Archiving of current documents in the system Regular pickup of documents from identified locations Scanning, Indexing and Archiving of daily documents Provision of Retrieval facility through a web base system Provide physical delivery of documents within a time frame to the requested locations. Physical storage facility of the documents with adequate security and other archiving requirements such as fumigation, pest control etc.