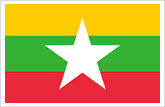 Exports: Oil and natural gas, vegetables, wood, fish, clothing, rubber, fruits etc.
Imports: Fuel, vegetable oil, vehicles, pharmaceutical products, construction equipment, polymers, tires and machinery etc.
• Ace Aviation Myanmar Co., Ltd is a joint venture between Aitken Spence Cargo (Pvt) Ltd and Link Mark Ltd
• We have been in operations since 2017
• The office is headed by Sri Lankan Staff
• We are authorized agents for JAS and several other networks of repute.
• Our office is located in North Okkalapa,

Our Services are,
• Air Freight
• Sea Freight
• Customs Clearance
• Land Transportation
• Customs Clearance
• Project Cargo Management
• Warehousing
• Sea/Air & Air/Sea Transportation
• Cross Border Trade

ACE Aviation Myanmar Co., Ltd
Building (1) , Layer (3), Room No. 22 ,Khaymarthi St, D Quarter ,Wai Pon La Housing , North Okkalapa Township Yangon , Myanmar.
Mr. Chandana Jirasinha
Tel: +94 2308308 Ext. 3401
Mob: +94 77 274 5975
Mr. K.D.N Sampath
Tel: +88-02-9883915 / 8819302 / 9884106
Mob: +8801817046860
Email: sampath@acebangladesh.com
Mr. Nay Myo Aung
Mob: +95 9255 845070
Email: sales@aceaviationmm.com